Now it is not a secret that we may be on the cusp of an imminent announcement from CAPCOM regarding the development of the highly anticipated Resident Evil 3 Nemesis Remake. CAPCOM recently posted on their official Twitter account teasing 'something' that doesn't like using doors creating openings in walls…. we do wonder what that could be.
With this in mind, I thought it would be a great idea to travel back to 1999 and discuss features that I think should be included – or at least considered – for the Remake.
1. Gunpowder
It was appreciated by many fans the once-again inclusion of gunpowder in modern Resident Evil games. However, I think the formula was perfected in Resident Evil 3 on the PSX.
Credit YouTube Smallivecs
Gunpowder consisted of an 'A' and 'B' powder that can be mixed in different variations to create alternative types of ammo weapons found in Resident Evil 3. Later in the campaign, the player can choose to create 'enhanced ammo' or create more complex powerful rounds for different weapons to give the player the edge over Raccoon City's finest undead creatures.
2. The Nemesis, REborn
Now it probably goes without saying that our favourite B I G S T R O N G B O I, Mr. X, was absolutely terrifying, and cause headaches for even the most battle-tested Resident Evil players. Now imagine that MR X could run, has lightning quick reflexes, and carries a rocket launcher. Sounds good, doesn't it?
Credit CAPCOM/RE3
Nemesis built on the original foundations of MR X from the PSX Resident Evil 2. The unpredictability of when Nemesis was going to show up and turn your playthrough upside down ensures players were kept on their toes throughout the game – even when they didn't have to. Hopefully, this time round Nemesis can break through doors and walls, giving the player alternative paths and additional pressure to get from A to B.
However, there is an incentive for putting him down if you're tough enough, and I think this should make a return in the remake. Mr. X aside from the end boss was completely invincible and players had no choice but to run away, which was the complete antithesis of Resident Evil 3. Nemesis wanted you to challenge him, and more than rewarded your efforts if you were successful. What I'd like to see is more emphasis on taking the nemesis down for a chance at a substantial reward, which would help players if they were good enough.
3. Exploring Dario
Dario served as a small sub-plot during the introduction of Resident Evil 3. Unfortunately, just like his daughter and wife, he met his demise when you returned to the warehouse later in the game.
What would be welcoming is a similar mode to Ghost Survivors which fleshes out Dario and family's character, perhaps witnessing Dario's last moments fighting the undead after hearing his daughters cries for help just outside.
4. The Mercenaries Mode, REvamped
The original Mercenaries mode from the PSX RE3 was a perfect blend of Time attack versus reward. The basic principle was to save as many people as you can before the timer runs out. However, you do get extra points for dispatching enemies and this varies depending on the type.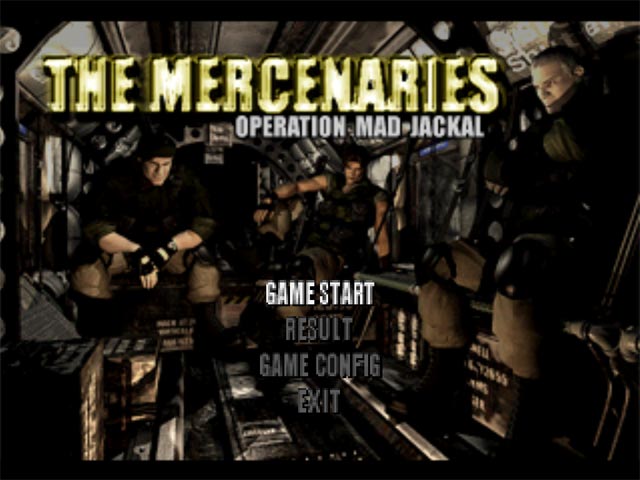 The idea of saving survivors and killing various types of Resident Evil undead has always been a guilty pleasure of mine. Maybe they could tie a revamped Boutique room into the final rewards, as well as infinite ammo and other treats to use in the main game.
Well, that was my list of five things that we need to see in the hopefully anticipated Resident Evil 3 REmake. What are you looking forward to?
Let us know in the comments!